Race to the Stars
Dave McAdam believes that every child deserves the chance to grow up and make a lifetime of memories.
Inspired by the recent diagnosis of his 2 year old niece Freya, in July of this year Dave is undertaking an epic 14-day cycle journey spanning 4300km across Australia from Perth to Brisbane, raising money for Cystic Fibrosis research.
Dave is in a race against time and he needs your help.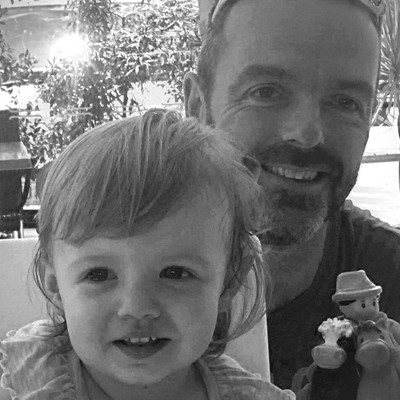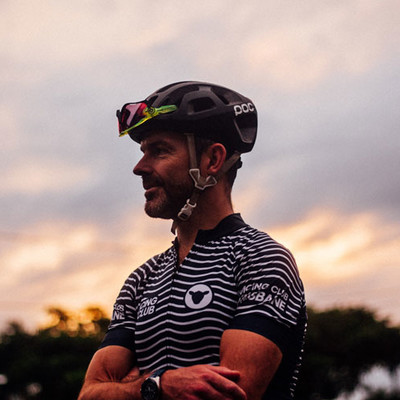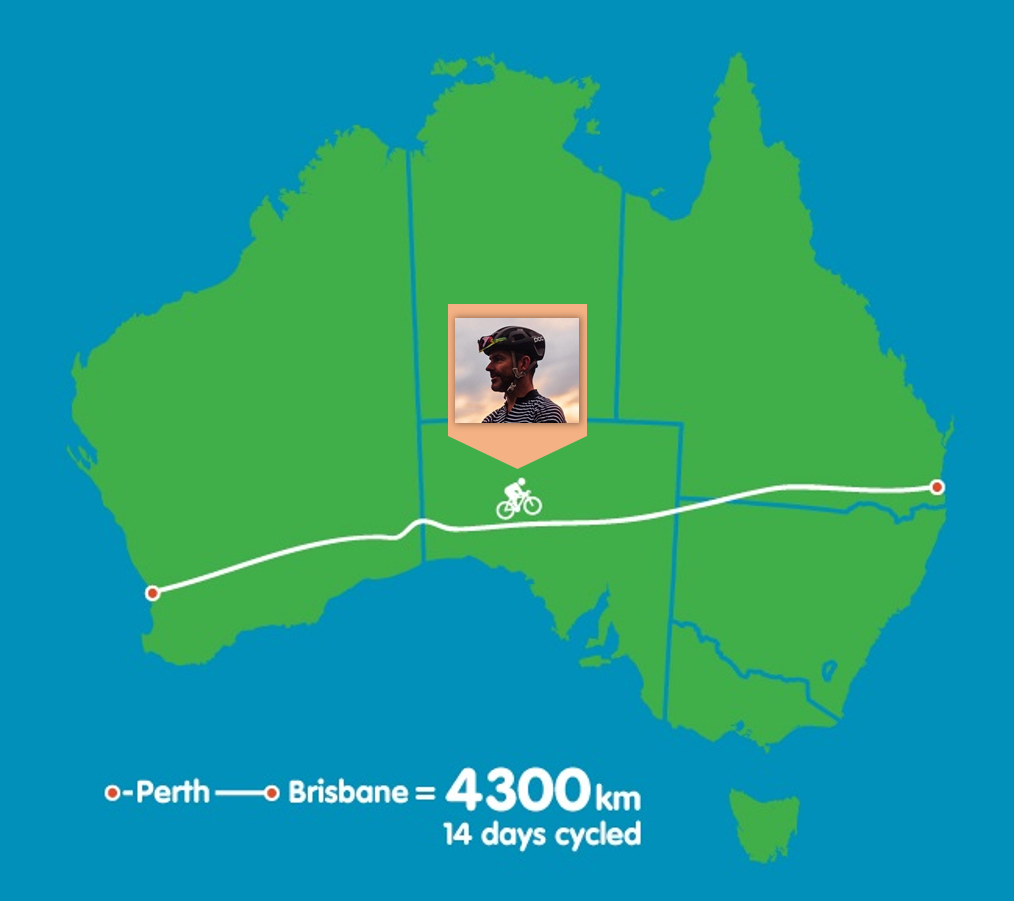 What is Cystic Fibrosis?
Cystic fibrosis is the most common life-threatening genetic condition in Australia. The major condition is a problem with the protein that controls the movement of salt in and out of cells. Too much salt causes mucus to become thick and sticky and to build up in the lungs, clogging the air passages in the lungs and trapping bacteria. Repeated infections and blockages cause irreversible lung damage and may lead to death.
All Australian babies are screened at birth for cystic fibrosis, and both parents must carry the cystic fibrosis gene for a baby to be born with the disease. More than one million Australians carry the cystic fibrosis gene.
As yet there is no cure and treatment simply slows progression of the condition.
More than 420 children with cystic fibrosis from Queensland and northern New South Wales are treated in the Lady Cilento Children's Hospital every year.
The Lady Cilento Children's Hospital is Australia's largest and most advanced paediatric health facility. The cystic fibrosis team is made up of doctors, nurses, dieticians, physiotherapists, occupational therapists and social workers.
Many cystic fibrosis kids spend at least two weeks a year in hospital undergoing 'tune-ups'. This may involve antibiotics for infections, loads of fat- and salt-laden food to help them grow and put on weight and intensive physiotherapy sessions designed to improve the capacity of their lungs.
Cystic Fibrosis Research
In the last 20 years the life expectancy of somebody with CF has increased from 17 to 37, but that is still not enough. Not nearly enough.
The Children's Hospital Foundation funds the research that's needed to find faster diagnoses, better treatments, and ultimately cures for some of the most devastating childhood illnesses and injuries, including CF.
Over the past 10 years the Children's Hospital Foundation and Children's Health Queensland have invested over $5million in support of cystic fibrosis research, including funding research programs undertaken by world-class researchers Professor Claire Wainwright and Peter Sly.
The Children's Hospital Foundation's independent research advisory committee holds Professor Wainwright's research in exceptional regard - 'well above world standard'. The Committee's Chair, Professor Ian Frazer (Gardasil inventor and Chair of the Australian Federal Government's Medical Research Future Fund), went so far as to suggest that Professor Wainwright's team could become one of the top cystic fibrosis research centres in the world – a belief supported by the scientific leadership of the Cystic Fibrosis Foundation in America.
The Children's Hospital Foundation can play a leading role in funding the next major research breakthrough to dramatically improve the quality of life for all children living with cystic fibrosis. We can't discover the cures and treatments to save kids like Freya without research. And we can't fund that research without you.
Together, we can give our kids the best possible healthcare in the world.